Midland Credit Management
Removing Midland Credit Management from Your Credit Report in 2021
Midland Credit Management damaging your credit score? You should act fast to minimize the damage. 007 Credit Agent has the expertise to successfully remove this debt collection agency from your credit report. Contact us to know more about how we can help.
The credit score is probably the most vital component of your financial life. As with most things in life, the credit score is seldom as good as you'd hope for. To make things worse, debt collection agencies like Midland Credit Management can significantly damage your credit score once they land on your report.
Over the years, 007 Credit Agent has helped individuals like you remove this debt agency from their credit reports. Matters related to credit score can get very complicated without the right assistance and knowledge. Our experienced credit repair agents are your best bet to improve your credit score and unlock better financial opportunities.
So, what are you waiting for? Get in touch with us to know more about how we can help before it is too late. Every single day the Midland Credit Management stays on your report, it will keep damaging your score unless you take the right measure.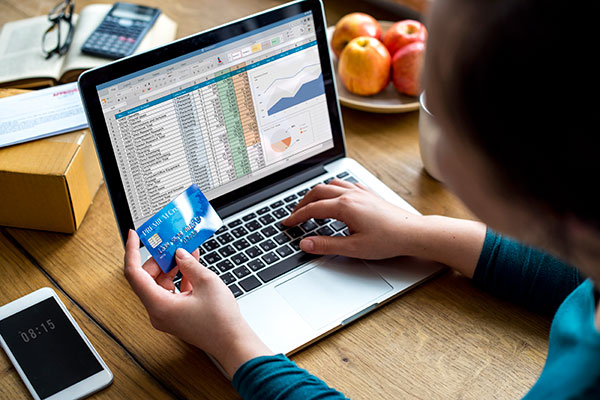 What is Midland Credit Management?
Midland Credit Management, popularly known as MCM, is a well-established debt collection agency in the USA. This San Diego-based company was established in 1953 and claims to have helped more than 7 million Americans fulfill their financial obligations. As MCM is a leading debt collection company, do not make the mistake of taking it lightly once it lands on your credit report. Know that they will try every possible trick in the book to make you clear the unpaid dues, be it bills or a loan. Without adequate legal knowledge and understanding of how the whole process works, it can be very challenging for you to remove MCM from your credit report and save your credit score.
Why is Midland Credit Management on Your Credit Report?
After seeing MCM on your credit report, the first thing that probably might come to your mind is what it is doing on your report. You never purchased anything or took a loan from them. Chances are, you might have heard their name for the first time. So, how come it is present on your credit report?
MCM is a debt collection agency. If you have unpaid loans or bills, the entity to which you are required to make the payment might have hired Midland Credit Management to recover the payment on their behalf. If MCM is able to do it successfully, they will receive a commission from the recovered amount.
This is the reason why it has landed on your report even though you do not directly have anything to do with them.
Should You Negotiate a Deal with Midland Credit Management?
It is possible that you have already received notifications from MCM to repay your dues. You might already be receiving calls from their agents as well. If it is an old account, they can also encourage you to negotiate a deal. At times, they might be ready to close your account if you pay 60%-80% of the unpaid dues.
While this might seem like a smart solution, know that this will not protect your credit score from damage. No matter if you negotiate a deal or even repay 100% of the outstanding dues, as the credit account is already added to your report, it can remain there for up to 7 years.
So, what is the way out? In simple words, 007 Credit Agent! We can successfully dispute collections from MCM and ensure that their name is removed from your report for good. But how do we do it? A phone call with one of our trusted credit repair agents can make it easier for you to understand what we have to offer.
Can Midland Credit Management Garnish Your Wages or Bank Account?
Yes, in some rare cases, this is possible. By saying this, we do not want to scare you, but it is possible that MCM might garnish wages or even your bank account. If they do not receive a reply or payment even after sending multiple notifications, they might try to secure a court judgment against you. Once this is done, they will have freedom to be more aggressive with their collection approach.
But know that this is not commonly done unless the outstanding balance is significantly larger. However, as Midland Credit Management has already landed on your credit report, you need to plan for every possible outcome.
Why Choose 007 Credit Agent?
There is no shortage of credit repair companies in the USA. So, why should you choose 007 Credit Agent? Here are a few top reasons-
Vast expertise in dealing with collection agencies, like Midland Credit Management
Assisted thousands of individuals across the country with their credit repair requirements
Transparent pricing with multiple plans to choose from
Quick results within 30-45 days
Legit strategies and methods for enhanced safety
Seamless communication
The longer the collection agency remains on your report, the bigger the damage will be. If you have Midland Credit Management on your report, you should act now.
Contact 007 Credit Agent today to know more about how we can help. Together, we can successfully work towards repairing your credit report and help you unlock the valuable benefits that come with a higher credit score.