Remove a Conserve Collection To Boost Your Credit Score
Is your credit score being pulled down by ConServe? You might need the assistance of a dependable credit repair firm that can remove a conserve collection and help you erase inaccurate, unverifiable, and wrong items on your credit history to improve your scores.
Your credit report should be at the bottom of your worries. Give our specialist a no-pressure call and avail of a free consultation for fifteen minutes to learn how our credit agent can help you remove a conserve collection and fix your score. Let's start today!
Why You Should Remove a Conserve collection Immediately?
ConServe belongs to the debt collection agencies industry in the US. When you forget to pay a bill, this item could appear on your credit report with the label 'collections' account.
If you fail to meet your credit deadlines or have an unpaid loan, Conserve will appear on your report and potentially harm your credit score. Unless you remove a conserve colletion from your credit report, it will remain there for 7 years.
Did you know that paying debts could slash your credit score?
There's a chance you might be doing damage to your credit if you don't have a credit expert to look into your report. Talk to one of our credit repair professionals and get a free consultation today!
Our team can assist you in understanding your credit report. Let us help you identify and remove incorrect and harmful items so you can enjoy a higher credit score. Call now to learn how!
Is Conserve a Real Firm, or Is It a Scam?
Despite common misconceptions, ConServe is a legitimate debt collection agency. Its inception dates back to 1985 in New York. Its current headquarters is located in Fairport, NY, and is considered a medium-sized collection company.
This agency offers accounts receivable management services to different financial institutions and other areas such as education, government, credit unions, and more.
The official mailing address of ConServe is 200 Cross Keys Office Park, Fairport, NY 14450.
Should You Settle Or Remove A Conserve Collection?
Whether you choose to settle your bill in full or partial, you might not be able to fix your credit right away. If a conserve collection is not removed from your report, the damage done to your score could last for seven years despite the payment you made.
The upside is that you can still turn things around when you seek our services. We have credit repair professionals who can ensure successful disputes from ConServe and other similar agencies. We have helped thousands of clients before, and we can do it for you, too.
Will Conserve Garnish My Wages, Sue Me, or File a Lawsuit Against Me?
While such scenarios won't always result in these untoward incidents, the stress and hassle you can get from acquiring this collection account are far from ideal.
It would be best if you worked with a reputable credit repair agency to ensure that these erroneous entries on your report will be removed. Only then can your credit score be favorable so you can access various financial opportunities.
Give our credit agency a call and avail yourself of a free consultation with our agent to learn how you can dodge these problems due to inaccurate collection accounts.
Complaints about ConServe
Complaints from various consumers have been sent to the Better Business Bureau (BBB) and the Consumer Financial Protection Bureau (CFPB), which relates to ConServe. Over 500 complaints were sent to CFPB, while nearly 102 aired their grievances to the BB. Most of these complaints include a lack of debt verification request responses and inaccurate reporting.
One particular consumer shared to the BBB that they had no idea that this collection account existed on their credit score. Despite paying off their student loans, ConServe still showed as an active collection on their report. Working as a developer, they had trouble getting approval for their new appointment because of this issue.
This situation and several other issues involving the US credit system has caused consumers to have erroneous entries on their credit report, leading to damaging financial consequences. Debt collection agencies take advantage of the fact that not many people know how to deal with this problem.
What does it mean? If you have credit woes, having a professional credit repair agency can help challenge negative accounts and delete erroneous entries. It will improve your credit score and open up the chance to secure car and housing loans, and help you qualify for that credit card you want.
Does ConServe Collect Student Loan Debts?
ConServe offers its services to the Department of Education. It collects and subsequently reports student loan delinquencies. However, some consumers find false information regarding this account in their report. If you are among them, you can seek our help because credit repair is our expertise.
Can You Dispute And Remove a Conserve Collection?
When dealing with credit issues like errors on your report, you need to contact a professional credit repair agent to analyze what's wrong. Our team can help you remove conserve collections and other damaging items on your history that affects your score negatively.
We take pride in our good track record on credit repair. If you see a conserve collection and need to remove it, you can contact an agent and get a free consultation to know how you can fix your credit score.
Why Choose Our Agency if You Need to Remove a Conserve Collection?
For many years, our credit repair firm has been assisting fellow Americans delete collection accounts. Our goal is to lend a helping hand to every diligent citizen, so their credit report is accurate and verifiable. We know how crucial it is to have an ideal credit score that opens the window of financial opportunities, and we're here to help.
When should you avail of our solutions?
What better time to fix and consolidate your credit reports than now? When you let us work on your case as soon as possible, we can prevent conserve collection accounts from damaging your credit history for seven years. Don't let a bad credit score get in the way of you qualifying for that loan or credit card of your choice!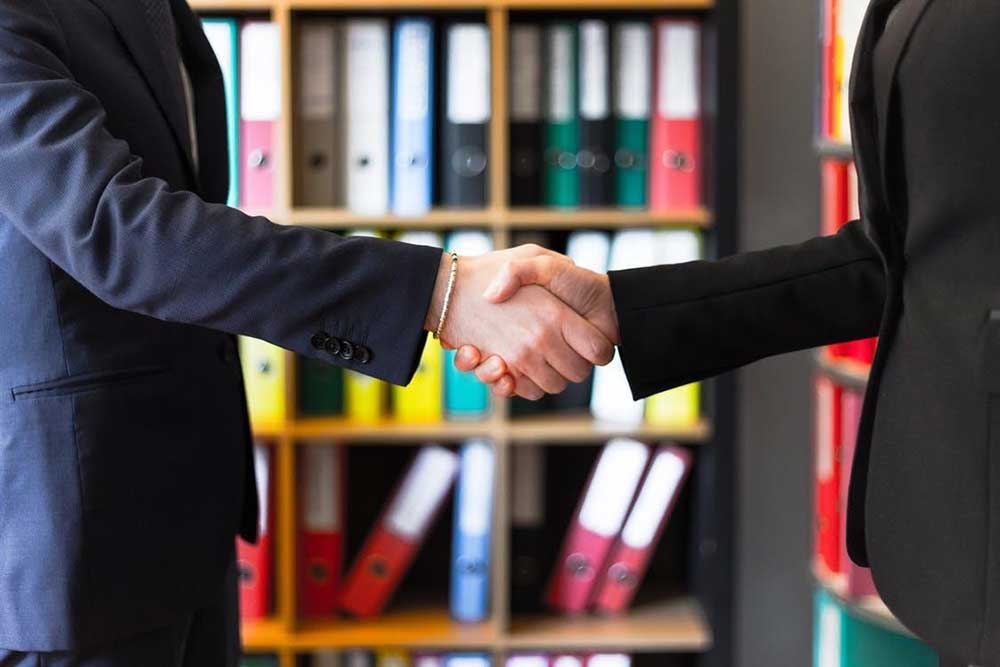 Let's Repair Your Credit Score Today and Remove the Conserve Collection
With a tailored credit repair process, you can get your credit scores back on track. Don't hesitate to call us and avail yourself of our free consultation today! Contact us now.